Our People
At Temple Legal Protection, we believe that having the right people with the relevant expertise, outlook and commitment to client service is essential to the way we work. Our specialist team comprises of professionals from a number of disciplines including law, insurance, finance, marketing and business management.
Board of Directors
Personal Injury & Clinical Negligence Team
Commercial Team
Underwriting Support Team
Claims Team
George Beevor
Claims Manager
George Beevor
George Beevor joined Temple in March 2011 to become Temple's Claims Manager.
He previously spent ten years in the insurance market as a claims underwriter having worked both at Lloyds of London and in the composite insurer sector. He has a broad experience of dealing with liability claims and running complex litigation concerning coverage disputes, public liability and subrogated rights recoveries.
George's experience ensures a diligent and consistent approach to claims made under Temple Insurance policies ensuring our customers are treated quickly and fairly.
Tracey Benn
Senior Claims Handler
Tracey Benn
Tracey joined Temple in May 2014, with experience of the claims industry within a credit hire company.
She has many years of customer service within the motor and credit hire industry, in which she has dealt with contracts, new business and motor claims.
Tracey understands the importance of providing excellent customer service and supports the claims department in providing a swift and efficient service for our coverholders.
She is aiming to study for a CILEx qualification in the near future which will further enhance Tracey's ability to support our customer's requirements.
Business Support Team
BTE Commercial and Employment Legal Expenses Team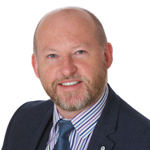 Sean Fayle
Senior Underwriting Manager
Read articles by Sean Fayle
Sean Fayle
Sean started his insurance career in 1994 and has been specifically involved in Legal Expenses since 1997. Over a long career specialising in legal expenses, he has worked as an underwriter, sales executive and relationship manager.
His experience of underwriting a variety of commercial and personal, stand alone and schemes accounts means that our customers have the benefit of his broad knowledge.
As a relationship manager, Sean has a strong focus on customer service and a desire to get the best outcomes for our clients and works closely with our business partners to achieve this.
Sean's extensive knowledge of the legal expenses market helps to support Temple Legal Protection as a market leader for BTE & ATE insurance.
Read articles by Sean Fayle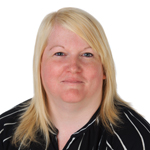 Lisa Fricker
Solicitor Services Manager
Lisa Fricker
Lisa has over 15 year's experience in the Legal Insurance industry, having worked for both DAS Legal Expenses and ARAG Legal Services. She has extensive knowledge of both the BTE and ATE markets, with her most recent role of Claims Auditor, providing her with greater insight into the inner workings of a legal firm. Lisa is used to working closely with solicitors to develop and maintain good working relationships, leading to positive partnerships for all parties.
Lisa joined Temple in 2017 to manage the internal and external review process, as well as overseeing our BTE panel arrangements.
In her role as Solicitor Services Manager, Lisa will be focused on ensuring that the quality of service provided by Temple remains at the highest standard.
Business Development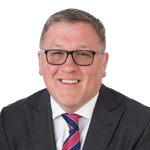 Andy Lyalle
Senior Business Development Manager
Andy Lyalle
Andy has worked in Legal Services for Twenty Five Years. After obtaining a 2:1 Law Degree and a Distinction in The Legal Practice Course he embarked upon an in house career at RAC Legal Services in Bristol. During this fourteen year period Andy was a Legal Advisor for four years and Legal Network Manager for ten years. A role which he developed and made his own. This was a hybrid role that involved technical legal work and also business and relationship management. He achieved the RAC Chairman's Award in 2001 for "sales excellence" and has a star named after him as a result!
During the above period Andy managed a large panel of external solicitors and the work that RAC Legal Services processed on behalf of thousands of RAC Members and BTE LEI clients. Predominantly this work was personal injury but he also managed a panel of criminal law barristers chambers who represented RAC members and policy holders. He also managed the BTE claims which involved commercial and dispute resolution claims which involved a large number of employment cases. Andy managed a large costs centre and profit centre during his time at RAC and was also involved in the development of its high profile in house practice. He also designed and implemented a BTE LEI policy for RAC Members and an ATE Insurance policy which panel solicitors could use for their clients under a collective conditional fee agreement.
Following the acquisition of RAC by Aviva in 2005 Andy remained to work with both organisations for another three years. He then decided to move into business development completely in early 2009. His first two and a half years were at Temple Legal Protection whereby he added many solicitor clients to the business working across the personal injury, clinical negligence, commercial and employment departments. Following this excellent and successful experience Andy set up his own consultancy business which enabled him to work with many legal providers and solicitors including cost drafting companies, medical agencies, litigation/disbursement funders, claims management companies and solicitors firms. He also put together a panel of solicitors for the first real time legal services aggregator platform on line.
After wearing many hats Andy was attracted to becoming part of a team again at a legal services provider with an excellent brand, team, reputation and product offering. Temple ticked all of these boxes and he is delighted to be back as Senior Business Development Manager. Based in our Bristol office but working Nationwide Andy enjoys meeting our existing and potential clients. He will listen to your requirements and work with you and our team to make sure that we add value to your business. His attitude is to find ways of making things happen and work successfully as opposed to discovering obstacles. Working predominantly in the Commercial Dispute Resolution team he will be pleased to hear from you to discuss our ATE Insurance and Funding products which are all under one roof. He will also be pleased to talk to you about our BTE Employment Protection Schemes and Personal Injury and Clinical Negligence ATE Insurance and Funding products and steer you in the right direction.