Three new ways to access Temple commercial ATE insurance
Espresso, Concierge and Solo are designed to speed-up and simplify this process. This is so your clients get the protection they need with the minimum of fuss – still with fully deferred and contingent premiums at market-leading rates and backed by a UK based "A" rated insurer.
Espresso – fully delegated authority for commercial cases with automatic disbursement funding, bespoke premiums and no waiting. Requires an agreed case volume.
Concierge – bespoke Temple underwriting in collaboration with you – for your client's cases with similar characteristics. Streamlined application process with a faster response from underwriters.
Solo – suitable for more valuable and complex individual cases requiring additional scrutiny. Come to Temple directly for competitive, deferred and contingent premiums.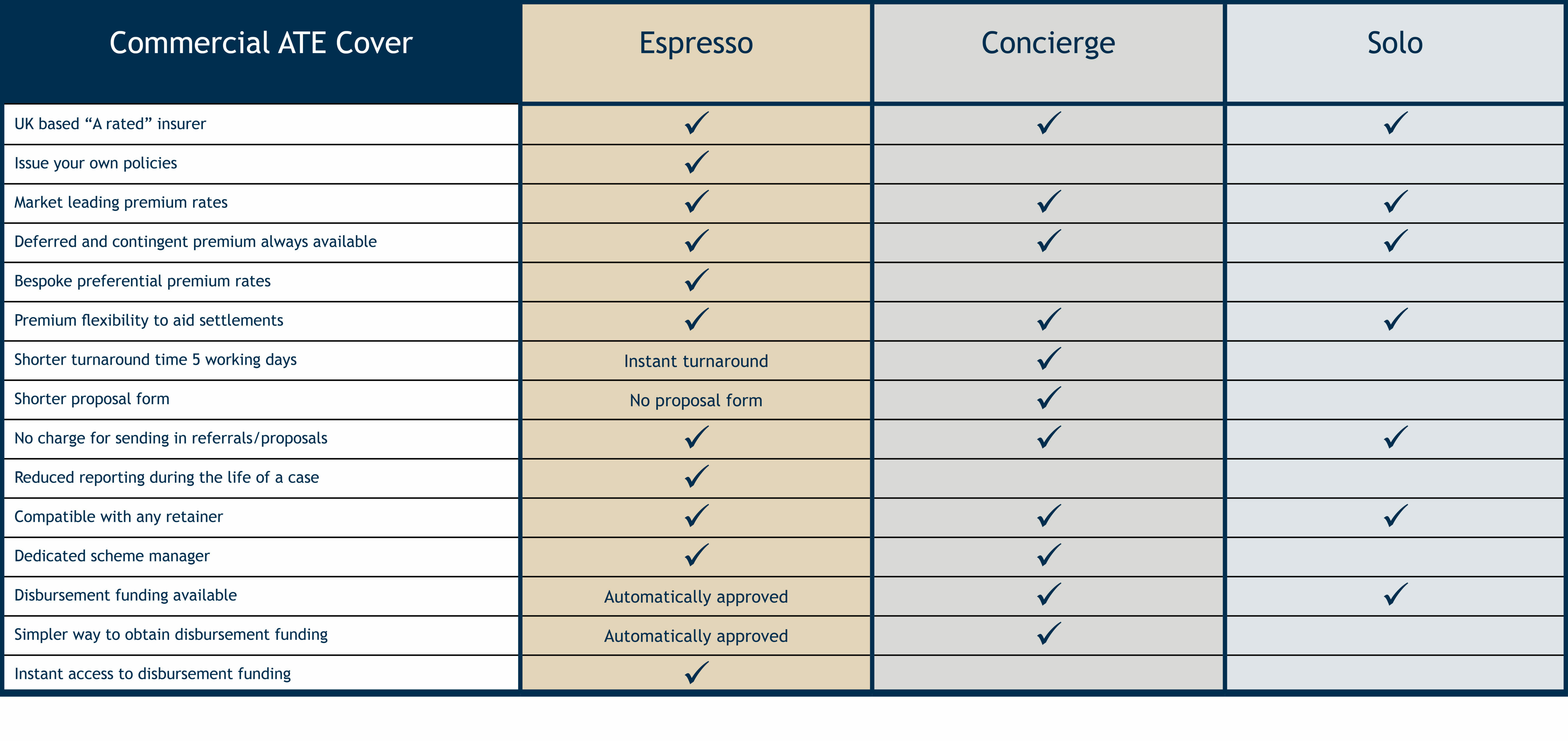 Find out more…
Make an enquiry