Key Contacts
Temple Tax Insurance & Employment Disputes Insurance: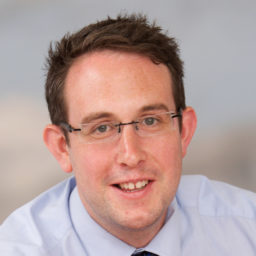 Laurence Pipkin
Operations Director
Laurence Pipkin
Laurence joined Temple in 2006, since which date he has obtained his CII Diploma in Insurance and Certificate in IT for Insurance and is working towards his ACII qualification.
He now carries responsibility for the induction and training of new customers, for the communication between customers and Temple of the status of cases and for Temple's Information Systems (IS).
This IS responsibility covers strategic direction, implementation of change and operations.
It also includes the responsibility of TOPS Implementation Manager. This involves roll out, implementation support and training of our on-line policy system for customers and for its usability and future enhancement.
All of these responsibilities focus directly on the provision of an on-line interface with Temple that enhances our customers' business.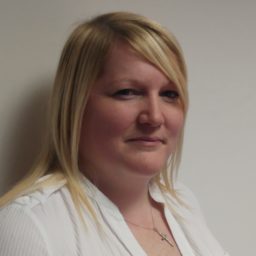 Lisa Fricker
Solicitor Services Manager
Lisa Fricker
Lisa has over 10 year's experience in the Legal Insurance industry, having worked for both DAS Legal Expenses and ARAG Legal Services. She has extensive knowledge of both the BTE and ATE markets, with her most recent role of Claims Auditor, providing her with greater insight into the inner workings of a legal firm. Lisa is used to working closely with solicitors to develop and maintain good working relationships, leading to positive partnerships for all parties.
Lisa joined Temple in 2017 to manage the internal and external review process, as well as overseeing our BTE panel arrangements.
In her role as Solicitor Services Manager, Lisa will be focused on ensuring that the quality of service provided by Temple remains at the highest standard.
Litigation Insurance & Funding: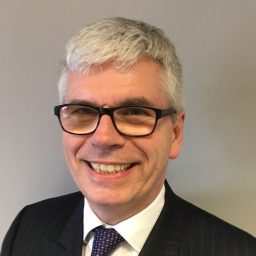 Matthew Pascall
Senior Underwriting Manager
Matthew Pascall
Barrister Matthew Pascall is the latest addition to the expanding commercial team at Temple Legal Protection, joining as Senior Underwriting Manager from November 2017.
Matthew was called to the Bar in 1984 and joined Guildford Chambers two years later. Spending more than 30 years in practice there, he has comprehensive knowledge and experience of the commercial legal sector and he is listed in the current Legal 500 as a Tier 1 barrister.
Matthew has been providing ongoing consultancy services to Temple Legal Protection for some time and therefore has prior insight into the company and has already established productive relationships with our clients. His knowledge of the commercial legal sector and litigation practice will be invaluable to the business, providing specialist experience to lead the commercial litigation insurance team.
David Chase
Senior Underwriter
David Chase
Having completed the Legal Practice Course at BPP, David started his career in ATE legal expenses insurance as an Underwriter at Firstassist in 2006 before progressing to a Senior Underwriter position in 2010. He further gained experience in litigation funding as an analyst at Burford Capital, before joining Temple in late 2013.
David has extensive and varied experience in risk analysis, case management and long-term relationship management. He can consider all types of commercial litigation, professional negligence and insolvency, having previously also dealt with clinical negligence and personal injury cases.
David is a Senior Underwriter in Temple's Commercial Department. His role includes assisting with the development of Temple's commercial ATE business, management of fully-delegated schemes and assessment of one-off proposals in order to assist customers in making efficient and timely use of ATE insurance.
He continues to work towards his qualifications as a member of the Chartered Insurance Institute.
Henry Isbill
Underwriting Support Assistant
Henry Isbill
After graduating from university, Henry joined Temple Legal Protection in 2017 after a period of time as a Legal Assistant in a law firm. Supervised by solicitors, he gained experience handling cases and important insights into the claims process.
As part of the Commercial Underwriting Support Team, Henry is also an integral part of Temple Funding's administration team, assisting commercial litigation law firms with their funding facilities.
Henry works closely with his colleagues using the 'TOPS' Temple's online platform for administering funding facilities as well as delegated authority ATE insurance schemes. This work includes issuing quotations, policies and endorsements to partner law firms. In addition he is taking in increasing role in organising and conducting external and internal reviews.
Henry has a particular interest in statistical analysis and data handling – some thing that Temple are supporting – in order to further develop and promote his career in insurance and funding litigation.