Disbursement funding is now available for your commercial clients at 10% interest per annum.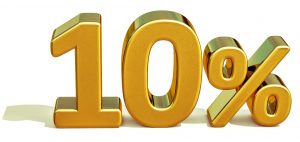 Temple Funding is changing the way law firms manage disbursement costs for their clients.
We are committed to regulated, transparent and responsible lending. If you already know about us then you'll have seen that we do things differently.
If you've not tried us out, this is your opportunity. Start by sending us a single commercial claim; we'll review it without obligation within 10 days at no charge.
Temple Legal Protection and Temple Funding are market-leading providers of litigation insurance and disbursement funding designed to break down the financial barriers to litigation, mitigate risk and reduce liability.
Our aim is to help you retain and attract clients by enhancing the access to justice solutions you are able to offer.
Our litigation insurance – also known as After-the-Event insurance – is proven in a wide variety of commercial disputes. The cover, which works with all kinds of client retainer, is 'A' Rated and provided in partnership with Royal & Sun Alliance (RSA), one of the largest and strongest insurers in the UK
Our disbursement funding removes the financial barriers that may prevent your client running a case to its full potential. Easy to administer and affordable, it gives your clients peace of mind and keeps the financial liability off your balance sheet
Temple Legal Protection and Temple Funding are authorised and regulated by the Financial Conduct Authority.
If you wish to download a proposal form, you can do so from the downloads area on this page.
To find out more about our litigation insurance and funding products please call 01483 577877, email info@temple-legal.co.uk or visit www.temple-legal.co.uk/solicitors/commercial-ate/