Key Contacts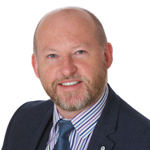 Sean Fayle
Senior Underwriting Manager
Sean Fayle
Sean started his insurance career in 1994 and has been specifically involved in Legal Expenses since 1997. Over a long career specialising in legal expenses, he has worked as an underwriter, sales executive and relationship manager.
His experience of underwriting a variety of commercial and personal, stand alone and schemes accounts means that our customers have the benefit of his broad knowledge.
As a relationship manager, Sean has a strong focus on customer service and a desire to get the best outcomes for our clients and works closely with our business partners to achieve this.
Sean's extensive knowledge of the legal expenses market helps to support Temple Legal Protection as a market leader for BTE & ATE insurance.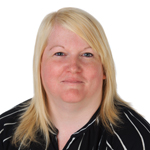 Lisa Fricker
Solicitor Services Manager
Lisa Fricker
Lisa has over 15 year's experience in the Legal Insurance industry, having worked for both DAS Legal Expenses and ARAG Legal Services. She has extensive knowledge of both the BTE and ATE markets, with her most recent role of Claims Auditor, providing her with greater insight into the inner workings of a legal firm. Lisa is used to working closely with solicitors to develop and maintain good working relationships, leading to positive partnerships for all parties.
Lisa joined Temple in 2017 to manage the internal and external review process, as well as overseeing our BTE panel arrangements.
In her role as Solicitor Services Manager, Lisa will be focused on ensuring that the quality of service provided by Temple remains at the highest standard.
George Beevor
Claims Manager
George Beevor
George Beevor joined Temple in March 2011 to become Temple's Claims Manager.
He previously spent ten years in the insurance market as a claims underwriter having worked both at Lloyds of London and in the composite insurer sector. He has a broad experience of dealing with liability claims and running complex litigation concerning coverage disputes, public liability and subrogated rights recoveries.
George's experience ensures a diligent and consistent approach to claims made under Temple Insurance policies ensuring our customers are treated quickly and fairly.