New Temple ATE insurance for Clinical Negligence cases
Flexibility is at the heart of our new clinical negligence ATE insurance.  Reducing the financial risks to your firm and providing peace of mind your client come as standard with Temple. But one size does not fit all, especially if you are looking to stay one step ahead in a rapidly evolving marketplace for claimant clinical negligence law firms.
So, depending on your business needs, with Temple you can now have an ATE insurance scheme either as a stand-alone insurance cover or two enhanced options with integrated disbursement funding. All three give you the broadest level of authority to run cases up to and including trial.
What makes 'Optimum' different is that, for the first time, the product and support from Temple is truly tailored to the needs of your firm. The three core products – 'Lux', 'Vexillum' and 'Auctus' are detailed below, but we know that what works best for one firm, may well be different for another.
What we can say is that what we can now offer your firm will be truly bespoke to your clinical negligence team and the very best in terms of our insurance cover, premium levels, service and admin support.
Choose the core product that's right for you
ATE insurance truly tailored to the needs of your firm with full delegated authority, deferred premiums and disbursement funding as standard. Reduce the financial risks to your firm and give peace of mind to your clients'
Lux – 'ATE insurance and disbursement funding with market-leading premium rates'
Vexillum – 'As 'Lux' cover plus bespoke premiums, reduced reporting requirements and mediation incentives'
Auctus – 'As 'Lux' cover and 'Vexillum' cover plus integration with your case management system; faster and easier.
Comparison Chart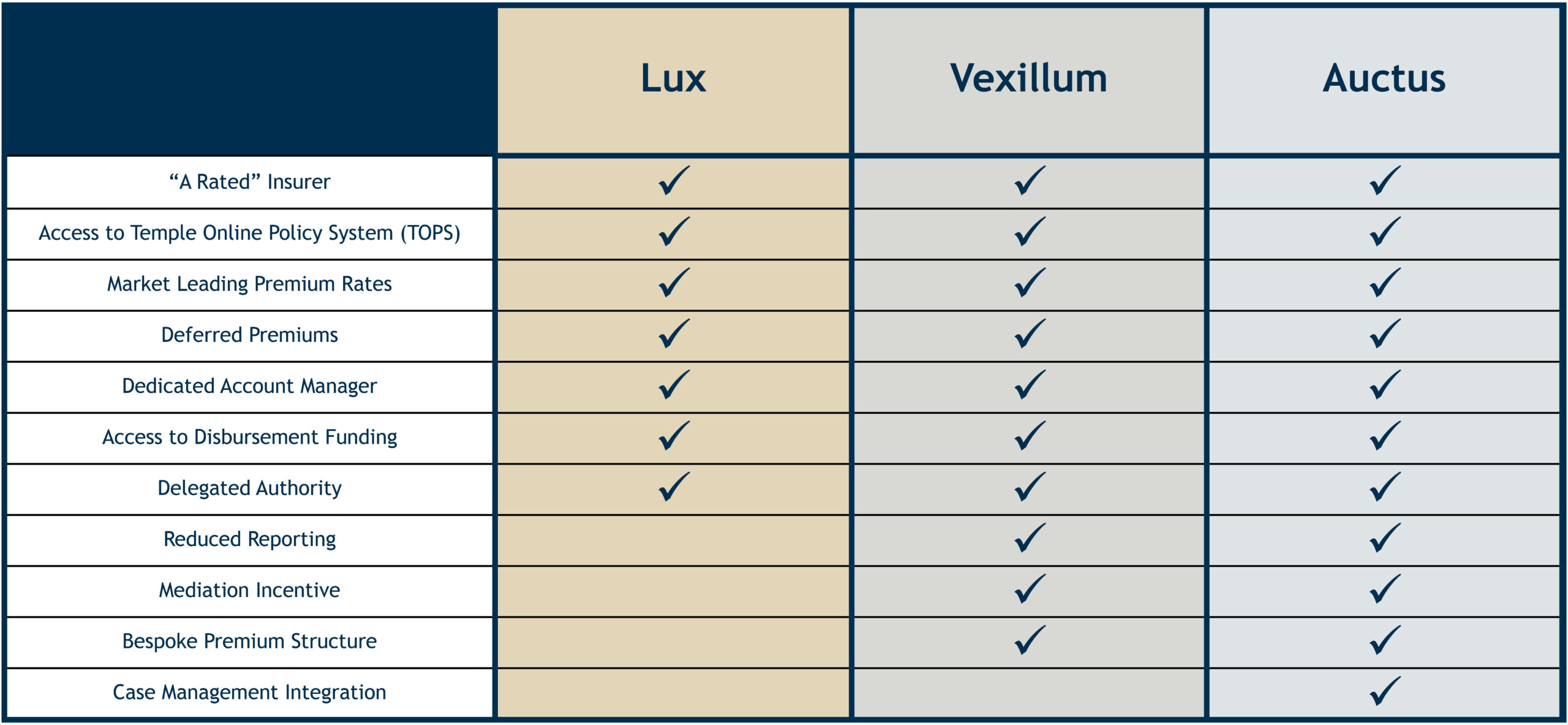 Make an enquiry