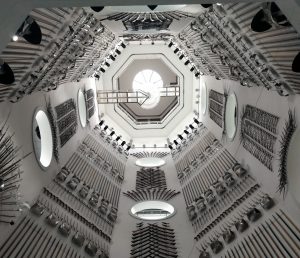 The Leeds Royal Armouries Museum was the setting for this year's AvMA conference and is one of three museums across the UK looking after one of the most important national collections of arms and armour in the world. It was a fitting setting for the event, with all of the respective exhibitors 'ready for battle' against their competitors. Philip Pipkin reports.
Rather than fierce rivalry, the atmosphere at the conference was one of vigour and endeavour in preparation for the upcoming law reforms. Conversations I had with fellow ATE insurance providers and costs draftsman indicated they seemed focused and prepared for things to come. Among the many delegates I also talked with, there was also a consensus that the topics and experts AvMA had arranged for this year's event were particularly relevant and insightful.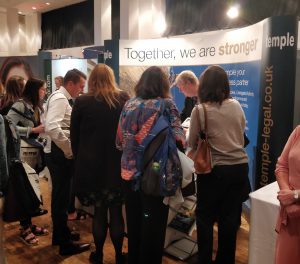 One of the main topics of conversation was West and Demouilpied, which was heard at the Court of Appeal in June. There were two challenges being heard, both bringing into question the timing of acquiring ATE insurance as well as proportionality.
Although we are safe in the knowledge that the Temple Legal Protection ATE insurance premium was deemed to be reasonable following the Nokes judgment. The final decision in West and Demouilpied could cause a rethink into premium structures and recoverability across the whole ATE insurance market. We, along with many other providers, await the judgment with keen interest.
Disbursement funding was also a hot area of conversation, with many solicitors looking to provide their clients with a fair responsible lending facility in order to push their cases to their maximum value. Available for the first time for visitors to our exhibition stand was the new Temple Funding Interest Rate Calculator. This allowed solicitors to enter an amount of money they wished to loan – along with the period they would be borrowing the money for. This would then generate the total that would be repayable taking into account the interest accrued.
Click here to try it out and give your clients a head start with some of the most competitive rates in the market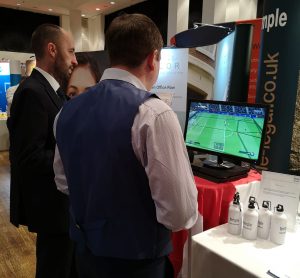 The Women's World Cup theme for our exhibition stand was well received by the delegates and it was great to see The Lionesses progress to the semi-final stages of the World Cup. We announced the winner of our competition on 4 July 2019 and the lucky winner will be receiving an England's Women's official World Cup 'Away' shirt, a custom 'Lionesses' football and a copy of FIFA 19.
If you would like more information or have any questions about our clinical negligence or personal injury ATE insurance or disbursement funding products, please email philip.pipkin@temple-legal.co.uk or call 01483 514417. I look forward to hearing from you.