(Estimated reading time: 2 minutes 44 seconds)
The 2022 SCIL conference: a welcome and energetic return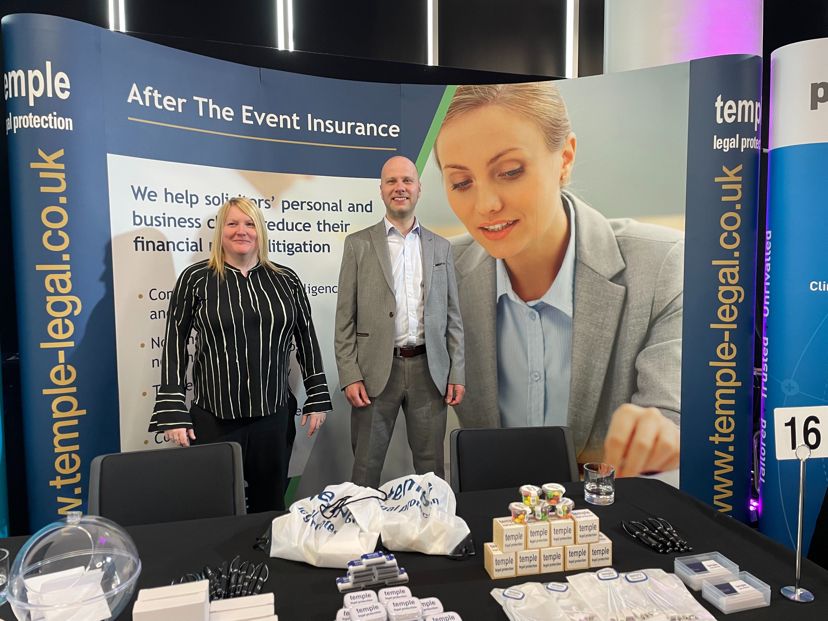 Temple Legal Protection were delighted to be exhibiting at the SCIL Conference which was held in Birmingham on 19th May 2022. This was the first SCIL event held since the pandemic and was a welcome return to see old friends as well as making new ones.
A refreshing opening talk by keynote speaker Dr Phil Hammond set the tone for the conference. His talk was met positively by delegates and exhibitors; ensuring that an energetic atmosphere carried on through the whole event.
Delegates were also engaged in conversation with Sir Bob Neill MP, Chair of the Justice Select Committee. Sir Bob did appear to understand the position of SCIL in terms of fixed recoverable costs and the threat of complete reform. He left the conference with lots to ponder; as did we all. You may well want to read Sir Bob's recent article in the Law Gazette with his 'doubts about fixed costs in clin neg claims'.
Thank you to everyone who came over to our stand for a catch up and for those that entered our prize draw to win 'The Hundred' cricket final tickets, along with a team shirt of their choice. The winner of the tickets was Chloe Partridge of Lime Solicitors, who we hope enjoys her day.
If you would like to find out more about ATE insurance and disbursement funding for your firm and clinical negligence clients please call Lisa Fricker on 01483 514872 or email lisa.fricker@temple-legal.co.uk.
The APIL Advanced Brain and Spinal Cord Injury Conference 2022
Following our sponsorship and exhibition stand at the APIL Clinical Negligence conference in September 2021 we were pleased to return to The Celtic Manor Resort from 18th-20th May.
We spent three days catching up with existing clients and contacts and having the pleasure of meeting new delegates. We were also able to swap thoughts with our fellow exhibitors.
The conference saw an impressive selection of talks from a diverse panel of experts which included updates on liability, pre-existing conditions and future care. It was noticeable how much good feedback there was from the delegates about these sessions.
In addition, there were two packed evenings of entertainment for attendees to network and let their hair down, including new additions such as street food stands rather than a traditional dinner. There was also a silent disco, a DJ and a casino.
There was a lot to take away from the conference for those looking to increase their knowledge in a complex area of law as well as important topical issues discussed.
Exhibitors were also addressed directly in the exhibition hall on the need for APIL, its members and service providers such as Temple to engage with each other. This is with the aim of trying to create a unified, positive approach to proposals that may not be in the interests of an injured party.
We would like to thank those that attended our stand to have a chat and enter our competition for a pair of Google Ear Buds. We are pleased to announce the winner as Matthew Evans of CFG Law.
If you would like to find out more about ATE insurance and disbursement funding for your firm and clinical negligence clients please call us on 01483 577877.