The NHS, supported by the British Medical Association (BMA) amongst others have made strong claims in a letter to the Justice Secretary that the legal costs of clinical negligence claims are crippling the NHS. Similar comments were made by the National Audit Office (NAO) in September last year and yet the case doesn't hold water.
The letter says that: "The rising cost of clinical negligence is unsustainable – diverting vast amounts from frontline care" and "This is money that could be [better] spent" These comments have been circulated regularly and they appear reasonable however, what costs are they talking about? They vaguely refer to 'The calculation used to work out how much a victim of negligence should receive [which] was changed last year'.
The calculation that changed was the compensation 'discount rate': When a victim of negligence requires lifetime care, the government recognises that compensation awarded today can realise a net increase in value year on year with sound investment. They therefore place an obligation on the victim to invest their award and this potential increase in value can then be discounted at the time of claim settlement. They stipulate that the victim's obligation should reasonably only reach to low risk investments, thereby protecting the victim.
The discount rate has historically orbited around 0-3% however last year the government recognised that, following the financial crisis, the yield from low risk investments fell below the rate of inflation and this led them to protect the victim by setting a discount rate of -0.75%. The global economy is recovering though with the resultant improved outlook for investment potential, and therefore the discount rate should change to reflect this. The new rate is expected to be set between 0-1%, a change in real terms of around 1% which means that once a victims award is decided by the court, they will receive less after the change than they do as of February 1st 2018.
The current cost of clinical negligence to the NHS is £1.7b. This figure accounts for around 1% of the total NHS budget. So even if the discount rate change halved the current compensation bill to the NHS, that would amount to only a 0.5% change to the budget. Are the NHS genuinely suggesting that 0.5% of the budget is 'crippling' the service? The letter does not suggest that the cost of negligence is the result of fraudulent claims however. They acknowledge that these are recognised victims of negligence who now face a very uncertain future having suffered life changing health problems.
Matthew Best, Underwriting Manager at Temple Legal Protection says:
"The NHS and associated organisations appear to be intentionally disingenuous: They argue that the discount rate significantly affects the cost of legitimate negligence when it is in reality an incredibly small fraction of the budget; and in any event I don't hear anyone campaigning to prevent a change in the rate because it is accepted as wholly reasonable and necessary by all parties.
Then in the next breath they suggest that legal costs by claimant solicitors are the issue. In reality, a victim of negligence initially writes a letter of complaint without issuing formal legal proceedings and it is the initial denial by the NHS followed by their typical refusal to readily admit liability, coupled with an internal defensive response and unwillingness to share and learn from mistakes that leads to protracted and costly legal disputes.
So which is it, the discount rate or lengthy litigation crippling the NHS? The answer is neither. It starts with a genuine incidence of negligence due to an institutional culture of denial and ends with a refusal to accept liability and the resulting lengthy legal dispute."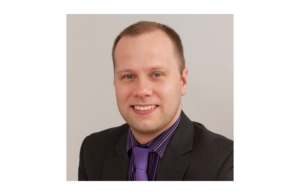 Matthew Best
Underwriting Manager
01483 514804
matthew.best@temple-legal.co.uk
Matthew Best Cert CII
Head of Personal Injury & Clinical Negligence
Read articles by Matthew Best Cert CII
Matthew Best Cert CII
Matt has an insurance background and joined Temple in 2011 having worked for 4 years in a leading insurance company where he was dealing with personal injury work. Matthew was promoted to Underwriting Manager and subsequently Senior Underwriting Manager taking on overall responsibility for Temple's personal injury and clinical negligence underwriting department.
In 2022 Matt joined the board of directors as Director of ATE Partnerships. Matthew has cultivated fantastic relationships with our business partners for many years. His ability to build a clear understanding of their requirements and more importantly what is required to fulfil such requirements means he is ideally placed to support the strategic direction of the company.
Matt remains the head of the personal injury and clinical negligence department and is committed to all Temple's business partners in order to deliver the highest level of service they expect. He is also responsible in making sure that Temple's ATE and disbursement funding products remain competitive, but most importantly that they are fit for purpose for solicitors and their clients.
Read articles by Matthew Best Cert CII