(Estimated reading time: 1 minutes, 31 seconds)
By David Pipkin – Director, Underwriting Division and observations from Terry Renouf of Renouf Mediation.
I do not apologise for returning to this subject as it seems to be regularly in the news.
The NHSR annual report records that the number of clinical negligence mediations increased by 110% (380) in the last year and that figure is likely to continue to increase significantly in coming years. This is certainly borne out by our own data.
Whatever your personal view of the mediation process, and especially the NHS scheme, bear in mind the sobering statistic that the percentage of trial losses is increasing – 69% last year. Contrast that with the fact that 74% of mediated cases settled.

As underwriters, that data is compelling but we do not overlook the possibility of behaviour changes and the risk of cases being under-settled if, for example, mediation occurs too early before all necessary causation and quantum investigations are completed.
We are receiving more examples of single or multiple issues of breach and causation being resolved by mediation at earlier stages, which all goes to reduce risk.
I firmly believe mediation should be on your procedural menu for all clinical negligence cases and there should be flexibility as to the timing.
Our policies cover the cost of mediator's fees where appropriate. It will not be for all cases and I am not an advocate of compulsory mediation which is being suggested should occur in Scotland.
At Temple we are interested in hearing your experience of mediation, both good and bad. This will help us build up a better working knowledge of the NHSR process of mediation. This information may play a part in reducing the underwriting risk which may well in turn lead to lower premiums. I would encourage you to email me your experiences to david.pipkin@temple-legal.co.uk redacting any identifying features of a case. I will then attempt to summarise any trends of behaviour to share with you all in future.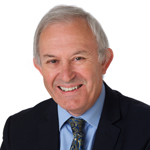 David Pipkin
Director, Underwriting Division
Read articles by David Pipkin
David Pipkin
David has spent over 30 years as a Legal Executive specialising in personal injury litigation. Initially, he was a claimant litigator pursuing leading industrial accident and disease cases.
As an Associate at Davies Arnold Cooper for over a decade he managed a team of lawyers and acted for defendants in personal injury and general insurance litigation. In this role, he became involved in the early development of the ATE market, assisting the ABI in their involvement in the Court of Appeal test cases such as Callery v Gray.
As the London representative for FOIL he was involved in the liability insurers' approach to ATE and worked with the government and judiciary in several key consultations. He was a member of the CILEX National Council for over 15 years and was CILEX President in 1995/6.
This diversity of experience means that he brings an exceptional knowledge of the practice of law and the management of a law practice to Temple's customers.
His hands-on involvement at a high level of both sides of legal disputes means that he is able to give our customers advice beyond an expert evaluation of the probability of success of a case.
Read articles by David Pipkin