By Matthew Best, Senior Underwriting Manager
(Estimated reading time: 1 minute 15 seconds)
Many appointment announcements are full of 'corporate speak' so we've taken a different approach and gone 'straight to video' to introduce John Durbin, Temple's new Senior Business Development Manager for our clinical negligence and personal injury team. If first impressions count, he got extra style marks for wearing a dark blue suit with a gold tie – very Temple.
Having John on the front line is a key part of our plans – watch the video below to find out why:
John is highly experienced in the legal expenses insurance market and joining the Temple at an important moment for us all, given the challenges facing the sector. In the video I put him in the spotlight so you can find out what made him want to join Temple and how he feels he can make a difference for us and our partner law firms.
I also find out John's views on some hot industry topics I've written quite a lot about – the government's proposed clinical negligence reforms, fixed costs for lower value claims etc.  In addition John shared a few non work-related snippets including a seriously strenuous charitable activity, the football team he supports… and one he manages.
From my experience I've known John for many years and always admired his ability to engage with clients when it comes to ATE insurance and disbursement funding related products.  If you'd like to talk to John about how Temple can help your law firm, please call him on 07917 146290 or email john.durbin@temple-legal.co.uk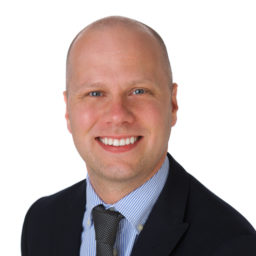 Matthew Best Cert CII
Senior Underwriting Manager
Read articles by Matthew Best Cert CII
Matthew Best Cert CII
Matt has an insurance background and joined Temple in July 2011 having worked for 4 years in a leading insurance company where he was dealing with personal injury work.
Matt's experience allows him to undertake a key role in Temple's ATE insurance personal injury and clinical negligence teams. He also participates in the assessments of delegated schemes that Temple provide with the objective of helping our customers make the most beneficial and appropriate use of ATE insurance.
He has started studying for this CII exams which he will sit in the near future, which he will then use to develop himself, further into the company in order to provide Temple's customers with the excellent service they expect.
Read articles by Matthew Best Cert CII