Football's Financial Fouls
As you settle down to watch the action on the field during the forthcoming FIFA World Cup, bear in mind that you will be watching players who, together, are valued at many, many millions of pounds. And whose professional careers are matters of hugely valuable commercial interest to the intermediaries supposed to look after them.
Brown bags of money might not change hands at motorway service stations anymore but transfer disputes involving agents are often the subject of litigation in the courts or, more frequently, in arbitrations. At Temple, our commercial team can insure both arbitration and court proceedings arising out of such disputes.
Late last year football star Wilfried Bony of Swansea City FC won an appeal where the court had to decide whether the proceedings brought should be stayed to permit the matter to be decided under the Football Association's Rule K Arbitration procedure, or not.
The usual process for dispute resolution within football is one of arbitration as directed by the Football Association (FA) and tends to fall into one of the following categories: player transfers; intermediary (formerly called agents) regulation; and discrimination in some form.
There have been changes in the approach to player 'agents' following the 2015 decision by FIFA to scrap football agent licensing and replace it with new regulation of football 'intermediaries'. The terms 'agent' and 'intermediary' can be considered synonymous. In reality, these changes have resulted in significant deregulation of the sector.
The new intermediary is not subject to a licensing regime. New Intermediaries are now likely to be less well trained or experienced. This might well explain why, since the new regulations were applied in 2015, the number of intermediaries has more than doubled despite the number of clubs and players remaining constant.
Invariably, corruption in football involves player transfers and intermediaries. Many disputes involving player transfers are intertwined with allegations of corruption. You would expect that the FA would take responsibility for dealing with such matters but they simply do not have the resources to do so. The parties are now left with the only option of arbitrating or suing in the courts.
Arbitrations are confidential and take place behind closed doors. They are not subject to public scrutiny. The consequence is a lack of public confidence in the process, made worse by the poor reputation football has acquired since the FIFA scandal of a few years ago. Because decisions are not reported, there is also a risk of a lack of consistency in the approach being taken to resolve these sorts of disputes.
So where are we now? The regulators – FIFA and the FA – have less capacity to enforce regulation, the regulations themselves have been substantially diluted and yet the money involved in football is increasing exponentially. The parties in dispute are left to enforce the rules themselves through private arbitration with little public scrutiny.
The case involving Wilfried Bony involved two of his former 'intermediaries' allegedly receiving 'secret' commission payments off the back of his legitimate transfer. Fortunately for Bony, it was deemed impossible for Rule K of the FIFA Rules to be incorporated by reference and there was no binding arbitration agreement between the parties. The appeal by the opponents was rejected and Bony was awarded his costs of the appeal and the hearing. It is unknown whether Bony will ultimately succeed in his claim; which will now be played out in the courts.
Arbitration will of course remain popular for those working in the football industry and it can be an advantage for the parties involved that the outcome is kept confidential. Each case must be decided on its own facts when deciding whether or not a contract incorporating an agreement to arbitrate can be implied. The Bony case makes it clear that, unless it is necessary, a court will not imply a contract between sporting participants incorporating the sport's governing rules.
For a month in Russia, the best players in the world will be able to celebrate their passion for football and proudly represent their own country. Whilst disputes on the pitch are generally settled before the final whistle, there will be other disputes off the pitch including wrangles over transfer fees and terms of contracts that could well go into extra time.
Here at Temple Legal Protection, we provide funding for a wide range of litigation and arbitration matters, including sport-related disputes. Our experience working with many leading litigation practices on high profile claims for their clients means we have the expertise and tactical know-how to help you get the right result and maximise your fee income.
Protect your client and prevent your opponents from moving the goalposts – contact our Commercial team to find out more about Temple's ATE insurance and litigation funding solutions.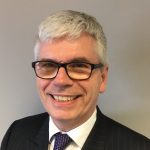 Matthew Pascall
Senior Underwriting Manager
1483 514428
matthew.Pascall@temple.co.uk
Matthew Pascall
Legal Director – Head of Commercial
Read articles by Matthew Pascall
Matthew Pascall
Matthew was called to the Bar in 1984 and joined Guildford Chambers two years later. Spending more than 30 years in practice there, he was listed as a Legal 500 Tier One barrister.
He joined the commercial team at Temple Legal Protection as Senior Underwriting Manager in 2017.
Matthew was appointed to Temple's Board in December 2022 as Legal Director and Head of Commercial.
His knowledge of the commercial legal sector and litigation practice is invaluable to the business and our clients, providing specialist experience to lead the commercial litigation insurance team.
Read articles by Matthew Pascall