Malignation of the legal industry's failure to support SMEs and provide better clarity relating to the cost of legal services is a current vogue topic. The issue is clear: the SME business community in general is reluctant to seek legal advice because of uncertainty over the cost risk posed by escalating a commercial issue into a legal dispute. The Federation of Small Businesses (FSB) has declared that most of their membership would prefer self-help, advice from friends or even from an accountant rather than the legal sector. It's doubtful that any of them would seek advice from such sources if they had a medical problem. That an issue exists is not in dispute, the source of controversy lies in the solutions being proposed.
The thought process leading to the SRA proposal to mandate law firms to publish prices seems straightforward but does the proposal hold water? The intricacies of the legal process are complex and interwoven, little surprise that to the untrained eye, legal services and costs appear to be a mystery, wrapped in a riddle inside an enigma. Is it right then to offer a simple proposal to a complex question? Well yes, the simplest answer is often the right one but that doesn't mean that every simple answer is right. Publishing hourly rates for example, provides no clarity on how many hours work will be required, or whether a band A or band D solicitor is considered appropriate to complete the work. Business owners will be set up to make incorrect assumptions and then base their decision making on a flawed process leading only to further confusion, thereby exacerbating the current problem.

Furthermore, the published rates will not inform the prospective litigant with accurate figures in regard to adverse costs risk, likely disbursements for court fees and expert reports or indeed advocate fees. The simple truth is that it's a critical part of the solicitor's duty to advise their client on costs, prospects of success and the implications of losing their case in addition to providing the actual litigation services.
Such advice is based on an expert analysis of the matter brought forward and with the best will in the world, cannot be gleaned from reading a list of pay grades on the web.

James Bell – Partner, Hodge Jones & Allen explains:
"As a clinical negligence practitioner, my hourly rate is subject to the Defendant's challenge and the court's rulings. The costs allowed in each case depends upon the length, value and complexity of the case. It is very difficult to give an accurate estimate of my final bill of costs to each client at the very beginning of the case as it depends on information which I do not yet have and multiple factors which are outside of my control, such as the Defendant's response to the claim. It would be impossible to standardise costs advice for what are always going to be fact specific cases. I am sure my experience is familiar to practitioners in other areas of law."
There is an additional relevant factor in this ongoing debate to which the SRA have made no comment on within their proposal: Third party funding options which are available for almost all commercial legal disputes. If the issue for business owners is one of uncertainty and risk associated with the cost of litigation as purported by the FSB, then the answer is surely to educate businesses with regard to the existing and well proven services of insurers who are prepared to mitigate that uncertainty and risk. The insurance industry is already fully regulated by the Financial Conduct Authority (FCA) and there are calls from more reputable insurance companies to regulate funding services under the FCA too.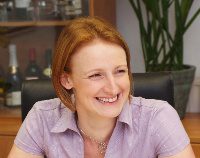 Joanne Lane – Managing Director of Temple Funding comments:
"Our company is fully regulated by the FCA for both insurance and funding services. We have been working in partnership with the UKs leading law firms for over two decades trying to bring awareness of the options available to SMEs in regard to litigation funding. Publication of solicitors' fees will not provide a comprehensive answer because of the complexities of litigation.
We would welcome the opportunity to consult with the SRA and FSB to establish proposals to resolve the issues of confusion and uncertainty for business owners."
Where there exists an established provision of regulated risk mitigation services that work harmoniously alongside litigators, the real question is not why SMEs are reluctant to seek legal advice. but rather, why is the SRA not advocating alternative funding services to the business community.