By Andy Lyalle, Senior Business Development Manager
(Estimated reading time: 3 minutes, 26 seconds)
At Temple Legal Protection we like to think that we have a proven track record of finding innovative and imaginative solutions for solicitors to help them resolve their client's disputes.  With that in mind, we are currently examining the demands and nuances of contentious trusts and probate.
From a personal perspective, I would not like to suggest how much has changed to the substantive law in this field since I took the final exam of my law degree in 1992.  However, I can say, without any doubt, that one of the fastest growing segments of our commercial underwriting department in recent years has been in contentious trusts and probate enquiries.
Our experience reflects the general growth in people contesting grants of probate.  A recent Direct Line survey found there had been an increase of 6% in a single year.  Reasons put forward for this increase included a rise in both home ownership and house prices, and therefore property wealth. Other factors identified were increasingly varied family structures, increased life expectancy, index-linked pensions and the constant monitoring of property values in the world of equity release.
Has the quality of will writing and advice increased also? That is a discussion for another day I think.
Here at Temple, when presented with a case we will look at the merits and be guided by the opinion of the solicitor submitting it.  The Direct Line survey stated that the most common grounds for contesting a will were undue influence, lack of knowledge or approval plus a belief that the will was fraudulent or forged; with undue influence the least successful ground.
We want to provide the same advantages of litigation insurance that apply to other dispute types to contentious trusts and probate cases.  It can level up the financial playing field, as a client may decide to pursue a case and not accept a 'low ball' settlement offer. Especially if they know that they will not be responsible for the adverse costs and disbursements of the defendant – or their own disbursements if the case is unsuccessful. They also may not want to tie up their own money in a case – and disbursement funding may alleviate this concern when it is available alongside litigation Insurance.
What discourages you from using litigation insurance?
As our contentious trusts and probate litigation insurance and disbursement funding products develop, we look towards our solicitor clients to inform us about the current reasons that they are discouraged from approaching us.  I recently attended a webinar in which it was stated that the size of the litigation insurance premium can be a hindrance to settlement.  It is true that the premium is not recoverable upon a successful outcome of the case but litigation insurers should always be as flexible and creative as possible when insuring a case.  Often, a suite of possible premium calculations can be offered.
A proportion of the webinar's audience was surprised to hear that not all insurers require a premium up front, also that payment of the premium can be deferred until case completion and only payable if the case is successful can be sourced. There was further surprise when it was revealed that repayment of the disbursement funding can be deferred until case completion and contingent upon case success.
The Temple Perspective
We always consider all aspects of a case, including what constitutes a 'win' and therefore the premium being payable.  How much will the client surrender from their award?  This is particularly important if the case is being run on a conditional fee agreement. We will also need a good idea of the size of the estate and the size of damages that the claimant is looking to recover.
We are looking to discuss and learn from those with experience and expertise so that we can develop a wholly flexible and fit-for-purpose litigation insurance policy for contentious trusts and probate cases.  This can be easily arranged virtually with a Zoom conference call, so if you have a particular case you'd like to discuss or are interested in a delegated authority scheme for your firm's wills and probate litigation team, please do call me on 07936 903767 or send an email to andy.lyalle@temple-legal.co.uk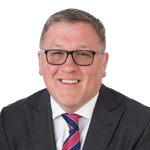 Andy Lyalle
Senior Business Development Manager
Read articles by Andy Lyalle
Andy Lyalle
Andy has worked in Legal Services for Twenty Five Years. After obtaining a 2:1 Law Degree and a Distinction in The Legal Practice Course he embarked upon an in house career at RAC Legal Services in Bristol. During this fourteen year period Andy was a Legal Advisor for four years and Legal Network Manager for ten years. A role which he developed and made his own. This was a hybrid role that involved technical legal work and also business and relationship management. He achieved the RAC Chairman's Award in 2001 for "sales excellence" and has a star named after him as a result!
During the above period Andy managed a large panel of external solicitors and the work that RAC Legal Services processed on behalf of thousands of RAC Members and BTE LEI clients. Predominantly this work was personal injury but he also managed a panel of criminal law barristers chambers who represented RAC members and policy holders. He also managed the BTE claims which involved commercial and dispute resolution claims which involved a large number of employment cases. Andy managed a large costs centre and profit centre during his time at RAC and was also involved in the development of its high profile in house practice. He also designed and implemented a BTE LEI policy for RAC Members and an ATE Insurance policy which panel solicitors could use for their clients under a collective conditional fee agreement.
Following the acquisition of RAC by Aviva in 2005 Andy remained to work with both organisations for another three years. He then decided to move into business development completely in early 2009. His first two and a half years were at Temple Legal Protection whereby he added many solicitor clients to the business working across the personal injury, clinical negligence, commercial and employment departments. Following this excellent and successful experience Andy set up his own consultancy business which enabled him to work with many legal providers and solicitors including cost drafting companies, medical agencies, litigation/disbursement funders, claims management companies and solicitors firms. He also put together a panel of solicitors for the first real time legal services aggregator platform on line.
After wearing many hats Andy was attracted to becoming part of a team again at a legal services provider with an excellent brand, team, reputation and product offering. Temple ticked all of these boxes and he is delighted to be back as Senior Business Development Manager. Based in our Bristol office but working Nationwide Andy enjoys meeting our existing and potential clients. He will listen to your requirements and work with you and our team to make sure that we add value to your business. His attitude is to find ways of making things happen and work successfully as opposed to discovering obstacles. Working predominantly in the Commercial Dispute Resolution team he will be pleased to hear from you to discuss our ATE Insurance and Funding products which are all under one roof. He will also be pleased to talk to you about our BTE Employment Protection Schemes and Personal Injury and Clinical Negligence ATE Insurance and Funding products and steer you in the right direction.
Read articles by Andy Lyalle