Charity begins at home – can you do one more good deed this year?
By David Pipkin – Director, Underwriting Division
(Estimated reading time: 1 minute, 21 seconds)
It was Charles Dickens who said 'Charity begins at home, and justice begins next door'. Whilst lawyers rarely get good press, there is little doubt about the generosity of the legal profession when it comes to charitable acts.
Many law firms have charitable foundations, do pro bono work and free legal advice has been provided over many decades. We should perhaps distinguish sponsorship which is often a business proposition with more direct charitable donations.
We here at Temple are very aware of the tremendous amount of charitable activity by our law firm customers and do what we can to support those activities.
For ourselves over the last year, Temple and its staff have been supporting a number of fundraising activities. This includes the London Legal Support Trust https://www.londonlegalsupporttrust.org.uk – taking part in their 'bake offs' and 'legal walks' .
One of our longer-term supports is for the JBVC Foundation to assist young people to leave street gangs and develop sustainable careers. It was set up by Dr Johnson Beharry VC who, as a serving member of the British Army, suffered serious injuries after his armoured vehicle was attacked in Iraq.
For more details visit their website www.jbvc-foundation.org.uk. Other activities include one of our staff who has been running marathons during 2019 and 2020 to support a cancer charity.
Whilst none of this is unusual and we know you are all doing your bit we felt we should highlight these activities. Without us all chipping in it is often hard to see how many
of those charities could continue their worthwhile and often essential work.
At the start of a new year if there is one resolution I would urge upon you it would be to please do at least one more charitable act in 2020. It's what we at Temple have resolved to do.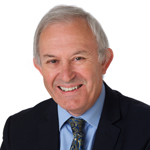 David Pipkin
Director, Underwriting Division
Read articles by David Pipkin
David Pipkin
David has spent over 30 years as a Legal Executive specialising in personal injury litigation. Initially, he was a claimant litigator pursuing leading industrial accident and disease cases.
As an Associate at Davies Arnold Cooper for over a decade he managed a team of lawyers and acted for defendants in personal injury and general insurance litigation. In this role, he became involved in the early development of the ATE market, assisting the ABI in their involvement in the Court of Appeal test cases such as Callery v Gray.
As the London representative for FOIL he was involved in the liability insurers' approach to ATE and worked with the government and judiciary in several key consultations. He was a member of the CILEX National Council for over 15 years and was CILEX President in 1995/6.
This diversity of experience means that he brings an exceptional knowledge of the practice of law and the management of a law practice to Temple's customers.
His hands-on involvement at a high level of both sides of legal disputes means that he is able to give our customers advice beyond an expert evaluation of the probability of success of a case.
Read articles by David Pipkin