What is Property litigation?
Litigation Insurance can be used for many kinds of commercial and residential property disputes.
We have considerable experience and expertise in property litigation and partner with a number of leading property litigators across the country.
Our products can enable claims to proceed which might not previously have gone ahead and provide access to justice for a wider range of commercial clients. For this type of litigation this could include developers, lenders, landlords and tenants.
Property Litigation Case Types

Adverse possession claims
Contract break notices
Dilapidations and repairs
Forfeiture of leases
Lease renewals and termination of leases
Nuisance
Overage disputes
Professional negligence relating to property
Property insolvency
Rent Arrears and Possession
Rent reviews
Breaches of Restrictive covenant
Easement disputes e.g. over rights of way and rights to light
Service charge disputes
Title disputes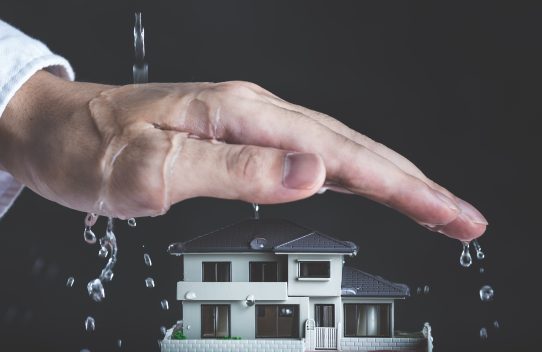 Case Study
Fraudulent misrepresentation
Read More
The Temple Advantage
Our experience of property litigation is considerable and our reputation for excellent service is second-to-none. The products we offer reflect our commitment to listening to our clients and providing the best tools to promote access to justice.
Litigation insurance for property disputes is available to claimants and defendants alike
 Both Damages and non-Damages claims can be insured
No upfront cost of obtaining litigation insurance – and also we do not charge an assessment fee
Payment of the premium is deferred until the conclusion of the case and is contingent on a successful outcome.
Insured clients will have access to disbursement funding from Temple Funding, a subsidiary of Temple Legal Protection. This can be used to fund the court issue fee, expert reports and mediation.
Getting the timing right
The policy is purchased after a legal dispute arises.
The best time to send a case to us is as soon as you have been able to adequately assess the merits of the claim. Usually, this is after your investigation and the pre-action correspondence has been completed, and before proceedings are issued. However, cases can be referred to us at any stage of the case.
Your questions answered
What is litigation insurance for property litigation?
Traditional legal expenses insurance is often known as Before-The-Event or 'BTE' cover. Litigation insurance for property litigation is used by solicitors and is commonly known as After-The-Event or 'ATE' insurance. The latter is the technically correct term but your clients may better understand 'Litigation Insurance'. Litigation insurance is a bespoke policy put in place with the specific objective of covering the adverse outcome in a piece of litigation, including insurance for opponent's costs and own disbursements incurred on behalf of the client. It is unique since the insurance policy is only entered into after a dispute has arisen.
Does litigation insurance for property litigation just cover the other side's costs?
Whilst the main function is to pay the other sides legal bill on behalf of the client in the event that their legal action has failed it can also cover other costs of the dispute.
For example, litigation insurance can also pay one's own disbursements that have been incurred as a result of having to pursue the claim such as Court fees and expert fees etc. This means that more than just the risk of paying the other sides fees can be off set. Clients can also offset some of the risk in terms of their own capital.
Litigation insurance can also respond prior to the conclusion of the legal action. For example, our ATE policy also covers adverse costs orders in respect of interim applications.
How does the application process work for individual cases in property litigation?
To apply for litigation insurance and disbursement funding on an individual case basis, please complete and send a Commercial Proposal Form to us – along with copies of the pertinent papers (e.g. pre-action correspondence, pleadings etc.). If you would like to speak with a decision maker before sending the case in to us, you will find contact details below and on our people page.
Contact our experts
If you would like more information on our litigation insurance and disbursement funding products for property litigation, or you have any other legal expenses insurance query, please email david.chase@temple-legal.co.uk or call me on 01483 514424. We look forward to hearing from you.
David Chase
Deputy Underwriting Manager
David Chase
David is the Deputy Underwriting Manager in Temple's Commercial Department who partners with solicitors and brokers to provide litigation (ATE) insurance and funding solutions to businesses and individuals.
Having started his career in ATE insurance in 2006 at FirstAssist, David gained experience in litigation funding as an analyst at Burford Capital, before joining Temple Legal Protection in late 2013. Having worked for over 12 years in this evolving market, David knows what drives customers and he understands that it is how well you connect with the people you are trying to help that makes you succeed.
David has helped hundreds of customers and has worked with many of the leading law firms in the British Isles. He has extensive and varied experience in risk analysis, case management and long-term relationship management. One of David's specialisms is his management of our fully-delegated schemes, a responsibility which plays an integral part in the retention of Temple's partnerships with many leading and specialist commercial law firms.
In his role as Deputy Underwriting Manager, David considers a very wide variety of non-injury litigation including all types of commercial litigation, group actions, professional negligence cases, insolvency actions and contentious probate. He combines strategic activities - evaluating developments such as the impact of ADR on the commercial litigation sector – with expert underwriting in order to assist customers in making efficient and timely use of our litigation (ATE) insurance and funding products.
He continues to work towards his qualifications as a member of the Chartered Insurance Institute.