What are Public law disputes?
Litigation Insurance can be used for public law disputes. Temple has insured some areas of public law for many years, in particular claims against Police authorities for the familiar range of claims including false imprisonment, malicious prosecution and misfeasance in public office alongside ancillary claims under the Human Rights Act 1998. We are now looking at a far wider range of claims including claims against local authorities when acting in breach of their safeguarding duties ("DoLS claims"), Judicial Reviews of local and central government, including planning JRs and wider public law JRs.
We work closely with some of the UK's leading public law firms, who have come to value the security we can provide to protect their clients when they take on the State.
Public Law disputes – case types:
Claims for false imprisonment
Claims for malicious prosecution
Claims for misfeasance in public office
Claims against local authorities
Judicial Reviews of local and central government decisions
The Temple Advantage
Our experience of public law disputes is considerable and our reputation for excellent service is second-to-none. The products we offer reflect our commitment to listening to our clients and providing the best tools to promote access to justice.
Litigation insurance for public law disputes is available for both sides of a dispute
No upfront cost of obtaining litigation insurance – and also we do not charge an assessment fee
Both Damages and non-Damages claims can be insured
Payment of the premium is deferred until the conclusion of the case and is contingent on a successful outcome.
Insured clients will have access to disbursement funding from Temple Funding, a subsidiary of Temple Legal Protection. This can be used to fund the court issue fee, expert reports and mediation.
Getting the timing right
The policy is purchased after a legal dispute arises.
The best time to send a case to us is as soon as you are reasonably able to assess the merits. Usually, this is after your investigation and the pre-action correspondence has been completed, and before proceedings are issued. However, cases can be referred to us at any stage of the case. In judicial review challenges, usually we would review these after permission to apply for judicial review has been granted but we can see these earlier.
Your questions answered
Do you want Counsel's opinion?
We would encourage you to propose cases to us at the outset without a Counsel's opinion, since it is not a pre-requisite. Ideally, we would like a case summary from you – to include the background facts of the case, the strengths and weaknesses of the case, how any weaknesses might be overcome, and your overall view of the merits.
Who pays for the litigation insurance?
Following changes to the law introduced in 2013 the client now has to pay their litigation insurance premium. This is usually deducted from the damages recovered. However, our insurance premiums are always fully deferred until successful conclusion of the matter. If the matter is unsuccessful then the premium will not be payable, but the policy will still respond to the claim for the insured amounts.
What are the benefits of litigation insurance?
ATE provides numerous benefits to clients wishing to pursue a legal action. These include, but are not limited to:
Claims can be pursued to their fullest extent.
Removes the risk of having to pay the opponents legal costs if the dispute is pursued unsuccessfully.
Can mitigate the clients own expenditure on disbursements etc.
Can provide protection from interim costs orders.
Contact our experts
Few clients can embark on Public Law litigation without adequate protection against adverse costs. Public funding is rarely available. We can offer that protection.
If you would like more information on our litigation insurance and disbursement funding products for public law disputes, or you have any other legal expenses insurance query, please email matthew.pascall@temple-legal.co.uk or call me on 01483 514428. We look forward to hearing from you.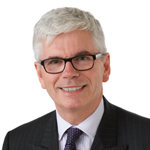 Matthew Pascall
Senior Underwriting Manager
Matthew Pascall
Barrister Matthew Pascall is the latest addition to the expanding commercial team at Temple Legal Protection, joining as Senior Underwriting Manager from November 2017.
Matthew was called to the Bar in 1984 and joined Guildford Chambers two years later. Spending more than 30 years in practice there, he has comprehensive knowledge and experience of the commercial legal sector and he is listed in the current Legal 500 as a Tier 1 barrister.
Matthew has been providing ongoing consultancy services to Temple Legal Protection for some time and therefore has prior insight into the company and has already established productive relationships with our clients. His knowledge of the commercial legal sector and litigation practice will be invaluable to the business, providing specialist experience to lead the commercial litigation insurance team.