What are Competition law disputes?
Litigation Insurance can be used for competition cases. We are seeing an increasing number of competition claims presented to us. They are inevitably complex, often highly technical and can require high levels of indemnity.
It helps to have counsel's opinion in these cases but it is not essential early in the life of a claim. Expert's reports, in particular dealing with quantum, are important to enable us to understand the case and its potential value. Of greatest importance is the solicitor's summary of the case and his or her assessment of the merits. No sensible litigant will embark on a competition claim without Litigation Insurance. Hedging the risk of a loss or the costs consequences of not beating an offer to settle is essential. Litigation Insurance from Temple provides that protection and gives the client and those representing them the security and space within which to focus on the best possible outcome.
Competition case types:
Claims for damages as a result of a cartel fixing prices
Claims for damages as a result of an abuse of a dominant position
The Temple Advantage
Our experience of competition claims is growing and our reputation for excellent service is second-to-none. The products we offer reflect our commitment to listening to our clients and providing the best tools to promote access to justice.
Litigation insurance for competition disputes is available to claimants and defendants alike
Damages claims can be insured
No upfront cost of obtaining litigation insurance – and also we do not charge an assessment fee
Payment of the premium is deferred until the conclusion of the case and is contingent on a successful outcome.
Insured clients will have access to disbursement funding from Temple Funding, a subsidiary of Temple Legal Protection. This can be used to fund the court issue fee, expert reports and mediation.
Getting the timing right
The policy is purchased after a legal dispute arises.
The best time to send a case to us is as soon as you are reasonably able to assess the merits of the claim. Usually, this is after your investigation and the pre-action correspondence has been completed, and before proceedings are issued. However, cases can be referred to us at any stage of the case. We often see a Counsel's opinion, a case summary prepared by the solicitor and a quantum report at the outset of the case.
Your questions answered
Is the client liable to pay Insurance Premium Tax (IPT) if they or the relevant company is not based in the UK?
The applicable IPT amount will be charged to the client – based on the country they reside in outside the UK e.g. EU/EAA. If there is any doubt about which IPT amount will be charged, please approach us with this information at the outset of the application process so that we can consider what the applicable IPT is. If they reside outside the UK/EU/EAA area, then no IPT will be charged.
Do you want Counsel's opinion and quantum reports?
We would encourage you to propose cases to us at the outset without a Counsel's opinion, since it is not a pre-requisite. Ideally, we would like a case summary from you – to include the background facts of the case, the strengths and weaknesses of the case, how any weaknesses might be overcome, and your overall view of the merits.
Does litigation insurance just cover the other side's costs?
Whilst the main function is to pay the other sides legal bill on behalf of the client in the event that their legal action has failed it can also cover other costs of the dispute.
For example, litigation insurance can also pay one's own disbursements that have been incurred as a result of having to pursue the claim such as Court fees and expert fees etc. This means that more than just the risk of paying the other sides fees can be off set. Clients can also offset some of the risk in terms of their own capital.
Litigation insurance can also respond prior to the conclusion of the legal action. For example, our ATE policy also covers adverse costs orders in respect of interim applications.
How much does litigation insurance cost?
The cost of litigation insurance will depend on how much cover is sought. The more insurance required the more expensive the premium will be. However, we typically offer staged premiums, meaning that the cost of the premium is linked to the stage of proceedings where the matter settles. Therefore, if a matter settles at trial, it will be more expensive than if it had settled once a defence had been filed.
Our litigation insurance premium is also typically linked to a percentage of the damages recovered but will always be capped to a maximum amount. Therefore, clients will only ever pay a proportionate amount for their litigation insurance policy with us.
Contact our experts
If you would like more information on our litigation insurance and disbursement funding products for competition law disputes, or you have any other legal expenses insurance query, please email matthew.pascall@temple-legal.co.uk or call me on 01483 514428. We look forward to hearing from you.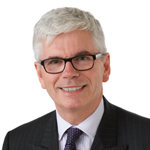 Matthew Pascall
Senior Underwriting Manager
Matthew Pascall
Barrister Matthew Pascall is the latest addition to the expanding commercial team at Temple Legal Protection, joining as Senior Underwriting Manager from November 2017.
Matthew was called to the Bar in 1984 and joined Guildford Chambers two years later. Spending more than 30 years in practice there, he has comprehensive knowledge and experience of the commercial legal sector and he is listed in the current Legal 500 as a Tier 1 barrister.
Matthew has been providing ongoing consultancy services to Temple Legal Protection for some time and therefore has prior insight into the company and has already established productive relationships with our clients. His knowledge of the commercial legal sector and litigation practice will be invaluable to the business, providing specialist experience to lead the commercial litigation insurance team.